J. Reuben Clark was a brilliant attorney and statesman.  A dedicated Mormon, or member of The Church of Jesus Christ of Latter-day Saints (nicknamed "Mormons"), he is a shining example of his faith and of his profession.  This site provides well-documented and accurate information about his life and his works, and provides answers as to why he is held in high esteem by historians, members of the judiciary, and members of The Church of Jesus Christ of Latter-day Saints to this day.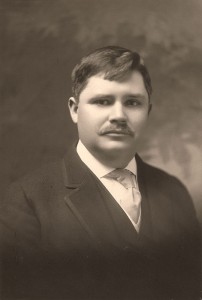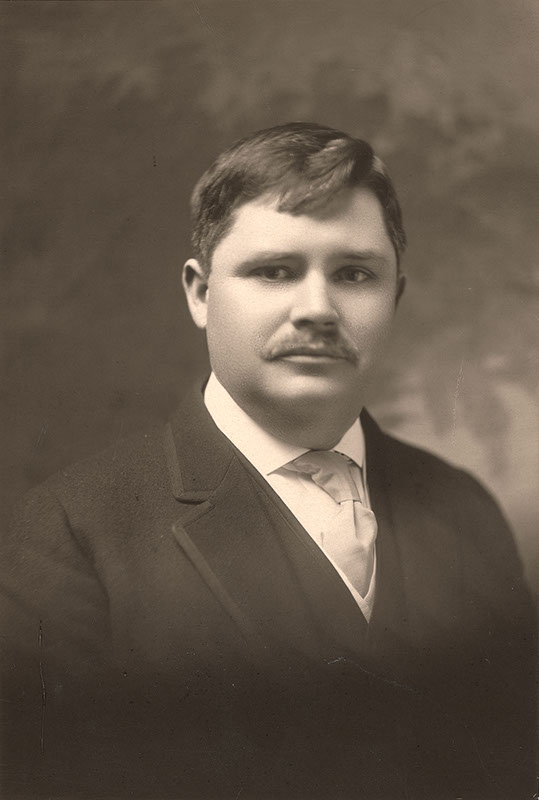 Joshua Reuben Clark, Jr. was born on September 1, 1871 in Grantsville, Utah, a small farming community southwest of Salt Lake City.  His mother tutored him until he began his formal education at age ten, at which point he had already developed a passion for learning that lasted his entire life.  He finished the eighth grade at the Grantsville school, the highest grade offered at the time, and then went on to repeat the coursework twice more.  Growing up on a farm taught Reuben to work hard, a trait he relied on for the rest of his life.  He was unable to attend high school, but by 1898, after the equivalent of four years of coursework at the University of Utah he had finished the requirements for both high school and college, graduating with a bachelor's degree in science.  While he attended the university, he served as student-body president, managing editor of the student newspaper, and worked as the secretary to the president of the university, Dr. James E. Talmage.  He graduated first in his class.  Not long after, in September of the same year, J. Reuben Clark, Jr. married Luacine Annetta Savage in the Salt Lake LDS Temple.
In 1903, J. Reuben Clark, Jr. enrolled in law school at Columbia University in New York City, graduating in 1906.  Three months after graduation, he was appointed assistant solicitor of the State Department, under President Theodore Roosevelt.  Not long after, he was offered an assistant professorship at George Washington University College of Law.  He taught there until 1908.  In July of 1910, Mr. Clark was appointed solicitor of the State department under the administration of President William Taft.  Secretary of State Philander C. Knox declared of Mr. Clark, "I am doing him but justice in saying that for natural ability, integrity, loyalty, and industry, I have not in a long professional and public service met his superior and rarely his equal."
J. Reuben Clark, Jr. went on to open law offices in Washington, D.C., and Salt Lake City.  During World War I, he received a commission as major in the Judge Advocate General's Officers' Reserve corps, earning a Distinguished Service Medal.  After the war ended, Mr. Clark was appointed as under secretary of state by President Coolidge in 1928.  In 1930, he was named U.S. ambassador to Mexico.
In 1933, at age sixty-two, J. Reuben Clark, Jr. was called to serve as counselor to President Heber J. Grant of The Church of Jesus Christ of Latter-day Saints.  His lifelong church service had prepared him for this rigorous and honorable task.  As a member of the First Presidency (the Church's most senior presidency), President Clark was a leading supporter of the Church welfare plan.  He worked with accountants to assess and improve the financial health of the Church, and to develop a budget plan.
As a leader within the LDS Church, he was an inspirational figure who spoke authoritatively and intelligently on a range of subjects including freedom, the inspired Constitution, work, integrity, chastity, and other religious topics.  As part of his lifelong devotion to learning, he had become an avid student of the life and teachings of Jesus Christ.  He wrote several scholarly books on Christ and His teachings.
While serving in the First Presidency of The Church of Jesus Christ of Latter-day Saints, J. Reuben Clark continued to share his professional expertise as a member of corporate boards; government, political, and private committees; and academic journal and educational boards.  President Clark died on October 6, 1961 in Salt Lake City.
Throughout his life, he served in professional and religious appointments with diligence, integrity, and wisdom.  He was posthumously honored by Brigham Young University, as it was decided that the Brigham Young University School of Law should bear his name.